Celebrating 50 Years Of Twinning
Posted By rick
---
Monday 17th May saw Weymouth Rotary celebrate 50 years twinned with Laval Rotary in France – in somewhat different circumstances to the normal yearly visits as the event was celebrated online via Zoom!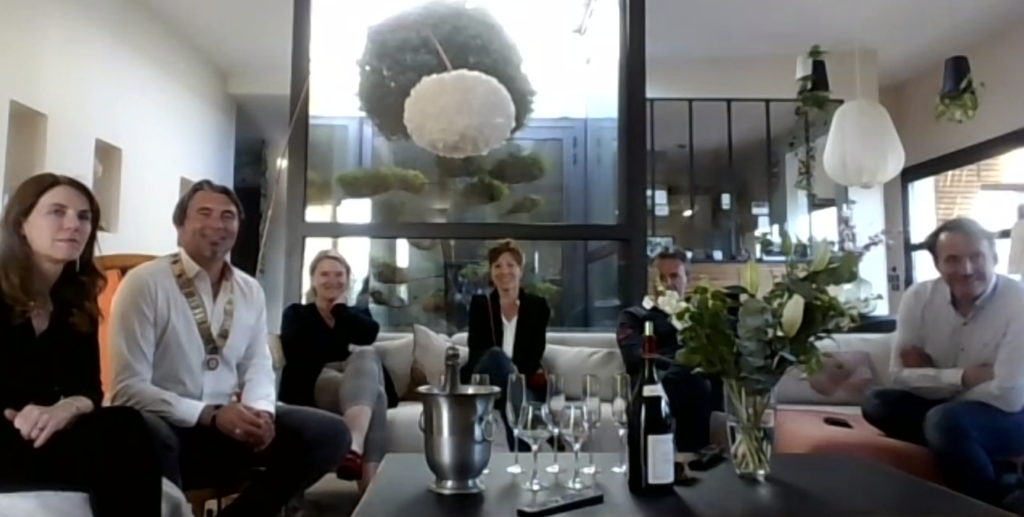 President Rose spoke on the long association between the two clubs and that the evening's event was marking the 50th anniversary of the friendship.
Laval President, Benoit de Treverret explained that it was a pleasure to see the Weymouth members and couldn't wait for the two clubs to be able to organise a face to face meeting again in the future.
The evening included a selection of photos, compiled on both sides of the English Channel, showing the very first meeting in 1971, the twentieth anniversary in 1991 and many other memories from across the five decades. In fact, after two planes were shot down over Laval in the 1940s, it was highlighted that Weymouth's strong connection with French town went back further to World War 2.
Alan Burt, Weymouth President at the 20th anniversary celebrations, described a "lovely dinner at Stream Side Hotel in Weymouth" and many memories were shared of the 40th anniversary, once again in Weymouth, in 2011. Beatrice Orliaguet from Laval Rotary responded to the fond recollections that were shared by describing how her club were "always welcomed" when they visited and that they enjoyed "eating, drinking and visiting".
The message was mutual – with help from translators – that "we really hope to see you all again in person soon".
Our thanks to Carole Penfold for being such an able translator on this side of the water!
---