Weymouth welcomes fellow New Zealand Rotarian
Posted By rick
---
Weymouth Rotary welcomed New Zealand Rotarian, Peter Edmead, to their meeting on Monday 15th August.
Peter is a Brit, now living on the other side of the world, and member of the Ahuriri "Sunrise" Rotary branch in Napier.
Following a wonderful evening of fellowship and food (plus fireworks!) at the Sandbar on Weymouth Esplanade, Weymouth President David Langridge was proud to exchange club banners with Peter (pictured).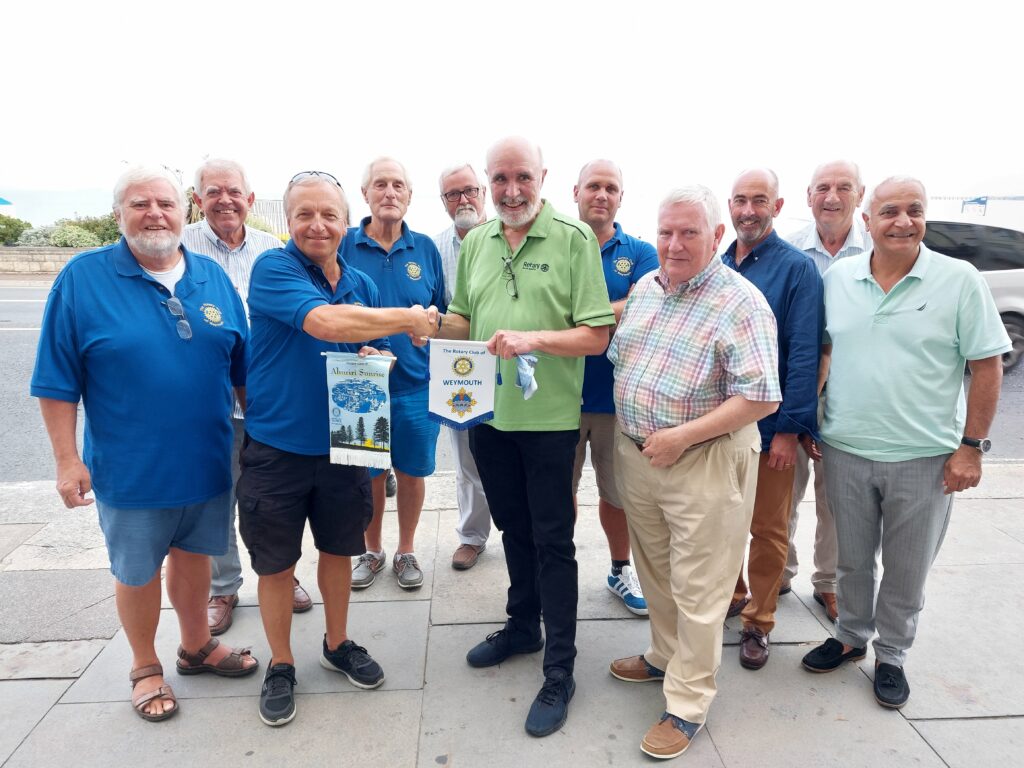 Mr Edmead is staying in Langton Herring for the summer before returning to his adopted home of New Zealand in the autumn.
---