Weymouth Rotary WOWS Local Charity With Donation
Posted By rick
---
Budding young stage performers can take to the stage of Weymouth Pavilion this November with a smile, after the local Weymouth Rotary club were able to provide a £500 donation to production costs.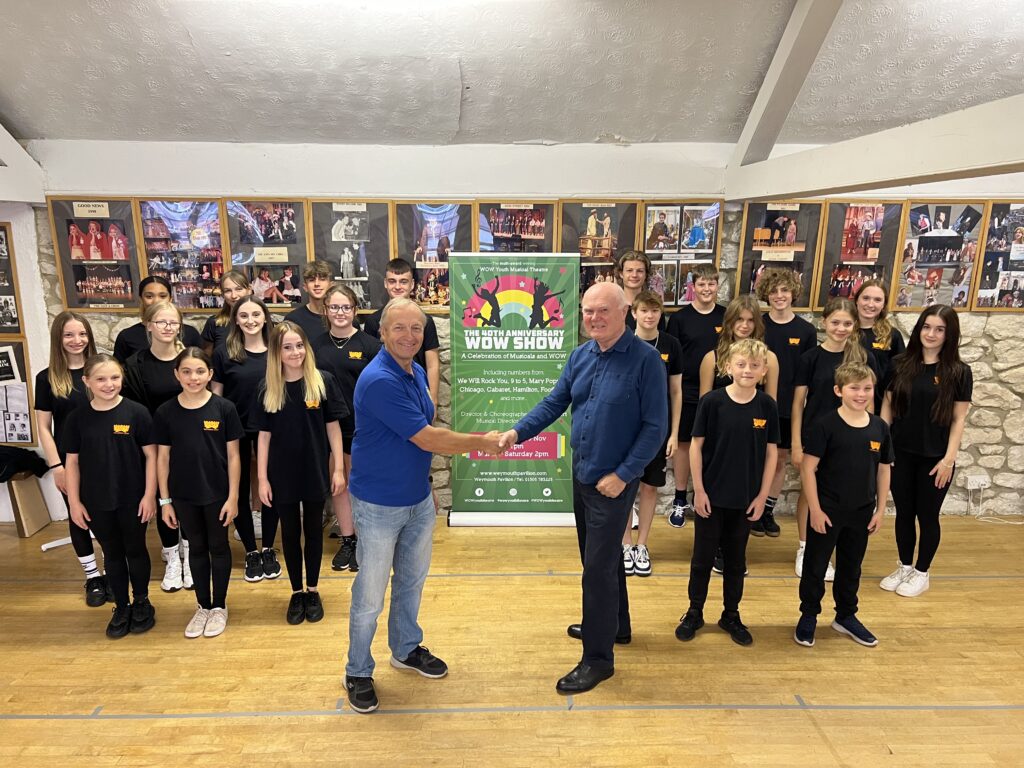 WOW Youth Musical Theatre is a youth-focused charity that develops the confidence, teamwork and talent of 10-18 year olds, performing high quality, award-winning musical theatre – and is set to celebrate its fortieth anniversary with a run of performances next month, featuring numbers from many of the shows performed by members over the years.
In turn, WOW raises hundreds of pounds for charities through bucket collections at their performances.
The donation was received by WOW's Chairman, Alan McKechan earlier this month. He thanked The Rotary Club for "their most welcome and continued support".
David Langridge, President of the Rotary Club of Weymouth said "WOW is excellent for all young people in the town, it teaches them many soft skills they need at school and when they get into the world of work therefore we are pleased to offer them continued support".
---